Sunfounder Video Car Kit

Sunfounder Video Car Kit

This is my Video Car that I put together, the kit contains all parts required and the website has all the programing needed for basic operation. While driving the car from another computer the video can be seen in your browser and you can steer using the client app.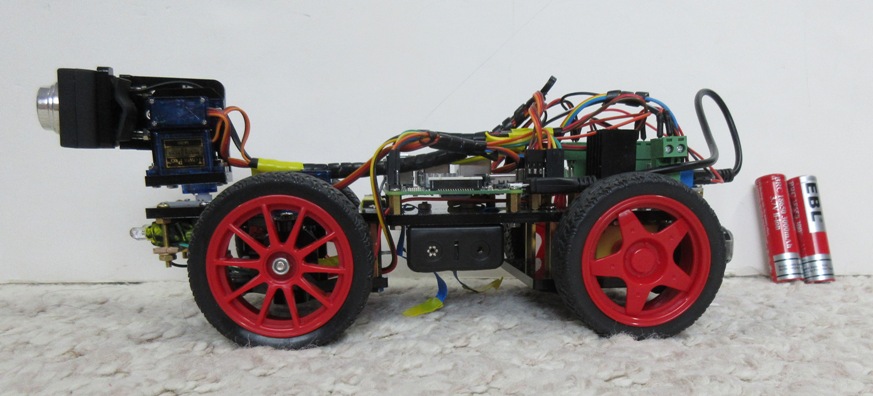 Here is the camera with the pan and tilt assemble. I added some lights and a horn, below the camera.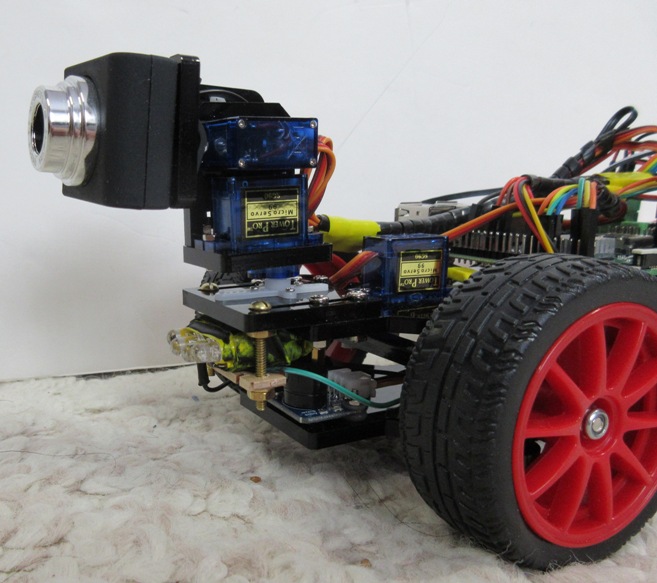 Top view showing the full car, with servos, Raspberry pi and other circuits.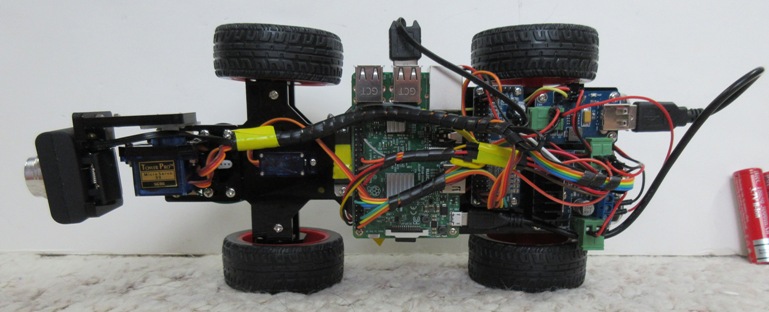 Top view showing the Raspberry PI for control, servo driver, DC Motor Control and a step down DC-DC converter.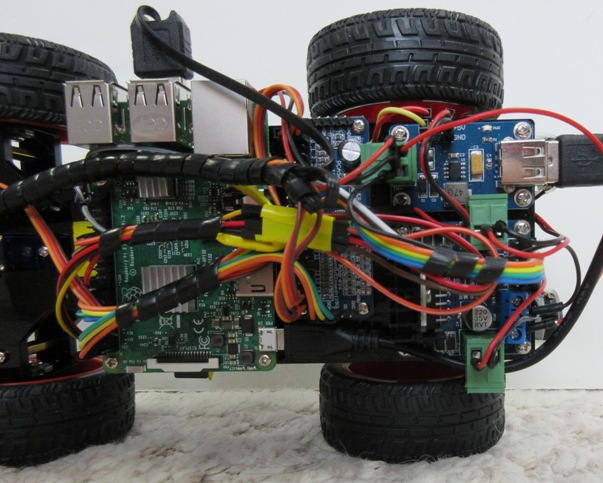 Bottom view showing battery holder and the Li-ion batteries.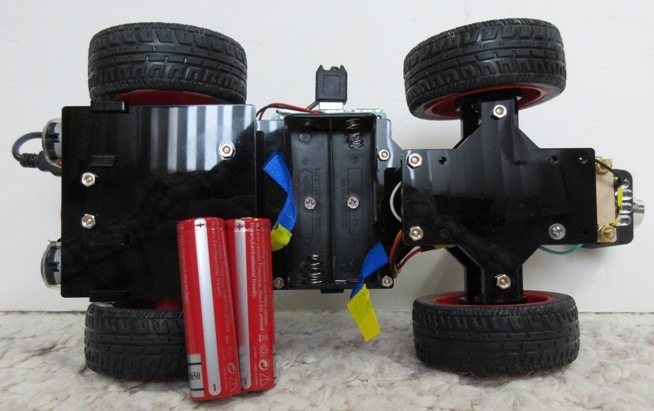 Camera in normal foward driving direction.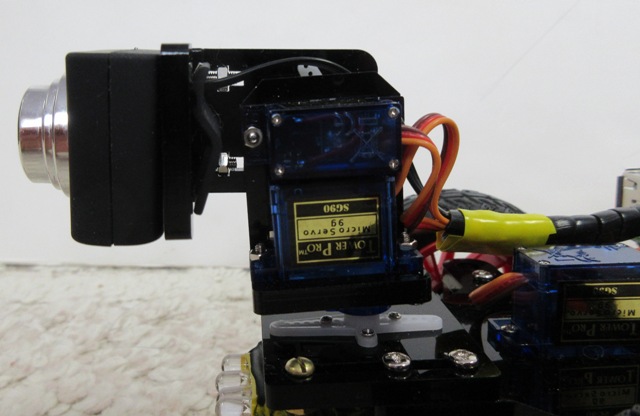 Camera panned and tilted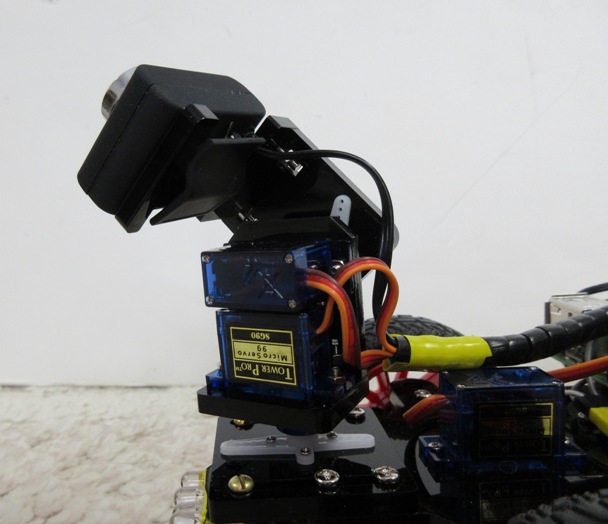 Once I started building it I thought it should have a good case to protect it.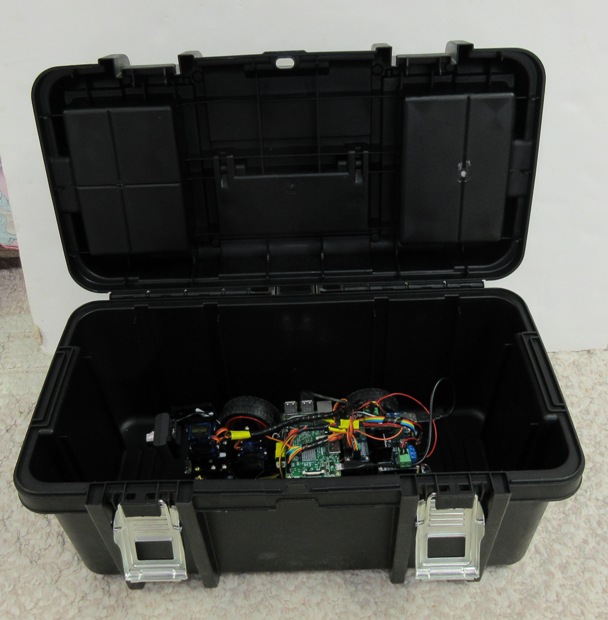 Also has a tray for holding accessories, like the battery charger.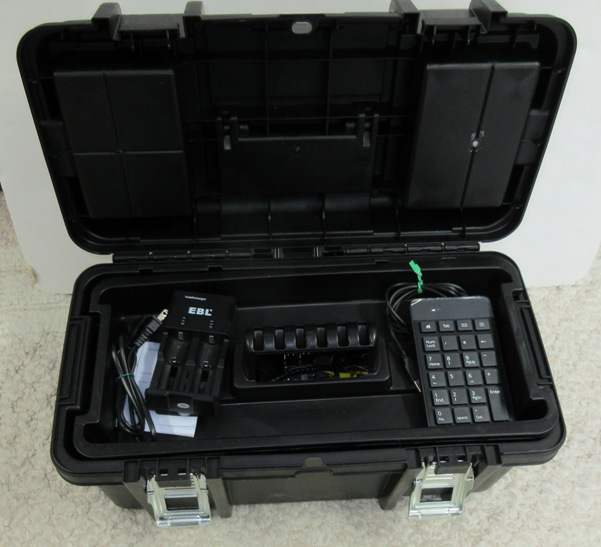 The car's website has clients and servers for both an android app and a console GUI. The android app needs some work, and running a car via a mouse was awkward so I got this numeric kepad and modified the programs to rcognize these keys.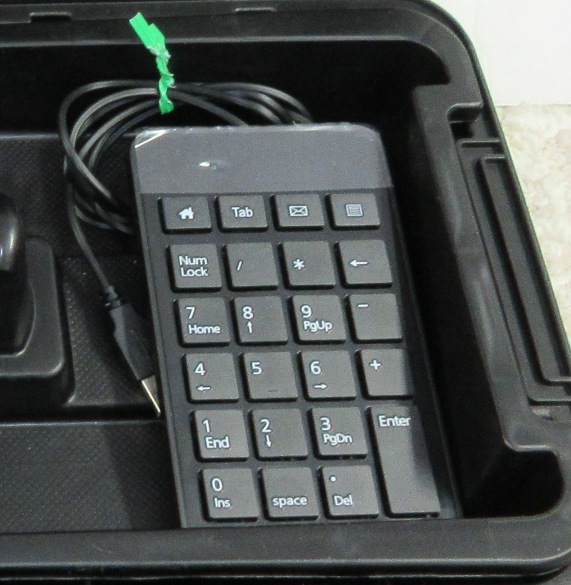 The top of the case has additional compartments handy for holding batteries.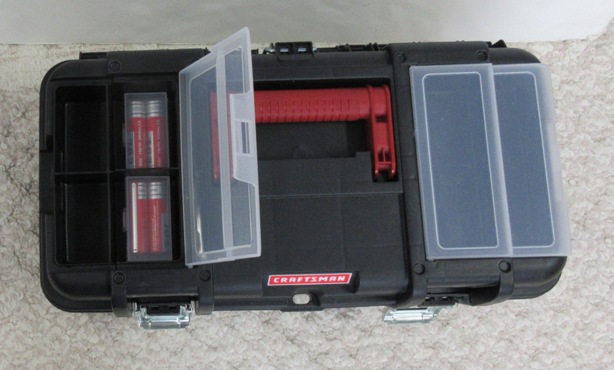 Project Complete