Robot Event 04/22/2017

HROS1-Robot
We Connect The Dots
Plainedge Community Center

The subject of the event was the HROS1 robot and teaching the students how to control it. The robots and tablets were on loan from the We Connect The Dots organization.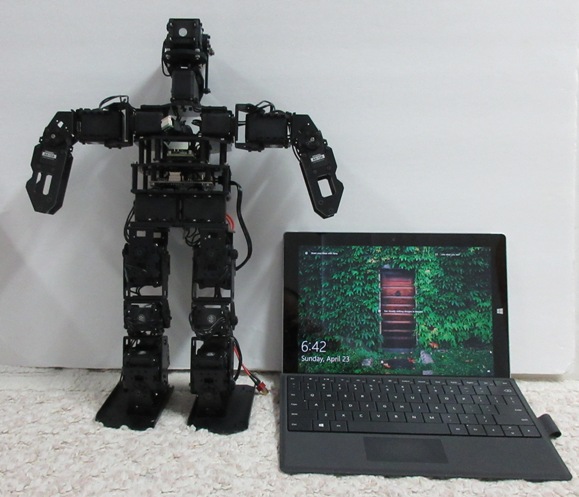 It was held at the Plainedge Community Center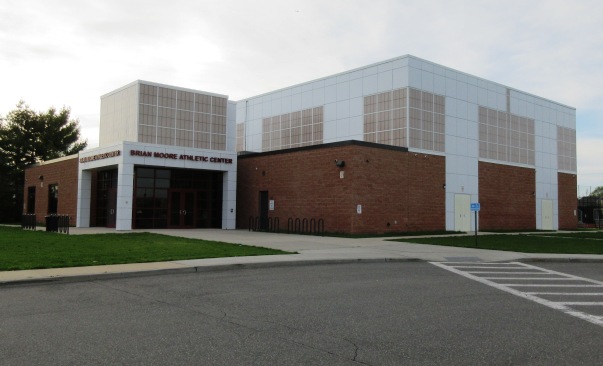 The students were organzied into 6 teams belonging to 3 groups. They worked in their individual team and also along side the other team in their group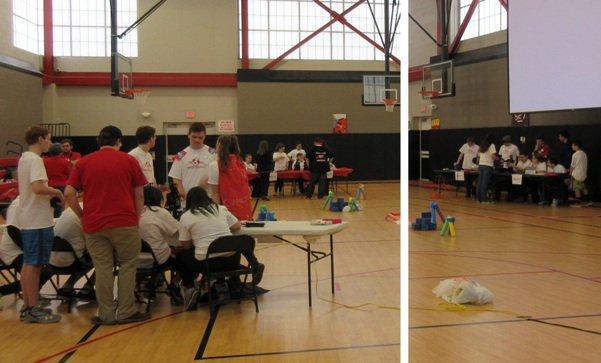 Here are the white teams working together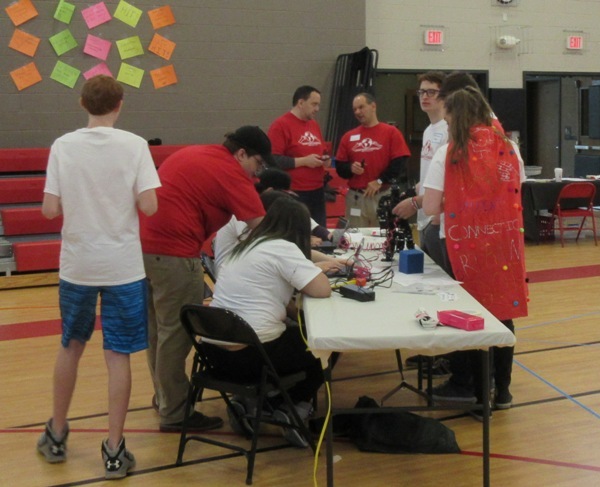 Here are the black teams working together.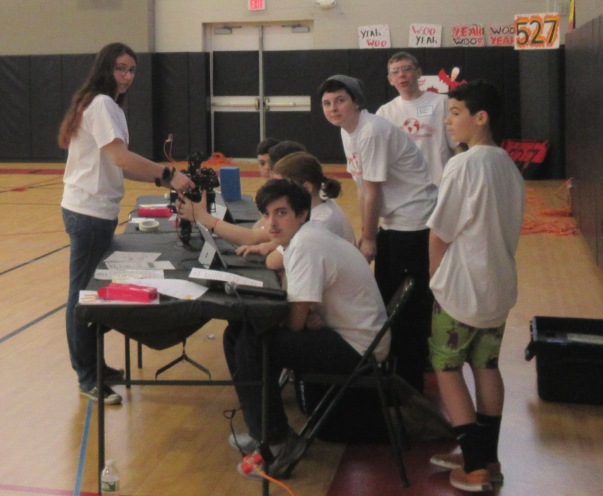 Here are the red teams working together.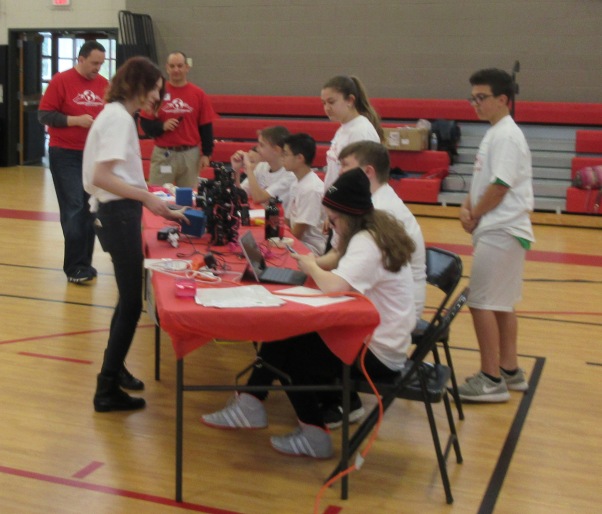 Both students and faculty showed a large interest in the robots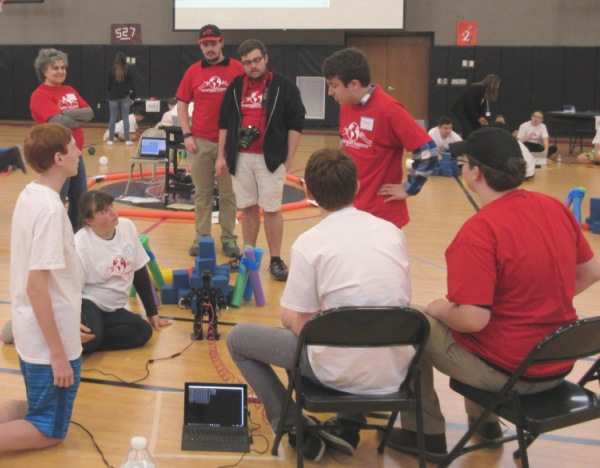 The raspberry also found some use at the event, we brought a Raspberry Pi Zero robot lamp and used a raspberry PI 3 to display the Connect The Dots web site.